At Meridian Health Group, we believe that regular wellness check-ups are essential to maintaining good health. Wellness checks ups are key to the prevention of non-communicable diseases and early detection of disease. Our comprehensive wellness program is conducted by a professional team and is designed to enable youto live, work and enjoy a healthy lifestyle.
Bronze Wellness Package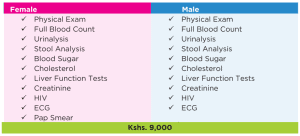 Silver Wellness Package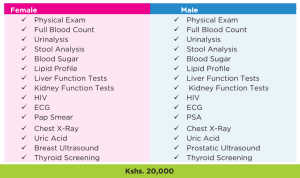 Gold Wellness Package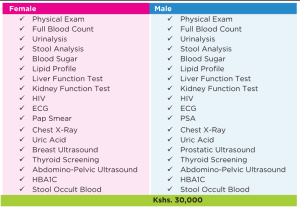 Platinum Wellness Package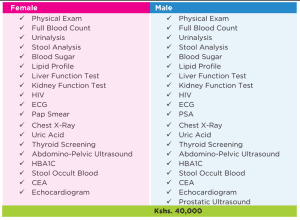 – If accessing the packages under insurance, kindly seek preauthorization from your insurance provider..
– Inform your doctor of any existing medical conditions or medication that you may be taking.
– It is recommended to fast (don't eat or drink) for at least 8 hours before your checkup. Breakfast will be offered after the completion of the medical examinations.